OneSource:
A customer experience focus
that was 23-years in the making
OneSource's objective is to bring the best of what human capital organizations accomplish for their customers and combine with innovative customer experience and workforce optimization technology. The net result is a lower cost of operations of the customer experience groups, while achieving significant increases in customer satisfaction and loyalty.
Having served successfully as executives in both human capital and contact center technology industries, our passion and vision to bring the two together resulted in the creation of OneSource. Today, with many success stories to share from contact centers of all sizes and types (domestic and international), the OneSource team pushes forward our vision by empowering contact center operations with talent and innovation.
Kevin Childs – Managing Partner
Mr. Childs is a 22-year veteran in the contingent labor industry. He and team support companies in gaining efficiencies and customer service effectiveness with their recruiting, staffing, and customer experience groups. Leveraging scalable and on-demand solutions, the team benchmarks current state in people, process and technologies and work with clients to re-engineer their center to include cloud computing innovation and the deployment of flexible workforce (e.g. distributed and work-at-home) to find greater success in their future state.
Mr. Childs is a frequent industry speaker with over 20 keynote presentations in the last three years. He co-authored the book Interpreting the Voice of the Customer, with Dr. Jon Anton, of Purdue University. With career experience built on human capital/staffing and on-demand/Software-as-a-Service (SaaS) and workforce optimization industries, he has held numerous executive leadership positions that have influenced the Contact Center Industry. Engagements or customers have included leading US Multi-National Fortune 500 and foreign based companies.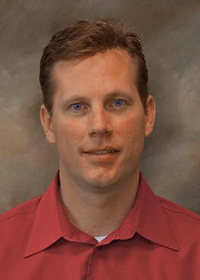 Drew Judkins – Partner, Technology Practice Leader
Mr. Judkins has worked with hundreds of contact centers around the globe to help them leverage innovation and implement best practice operations. These centers range from small and medium size centers to Fortune 500 companies. He has over 24 years direct contact center experience and is recognized as a call center industry thought leader, innovator, and entrepreneur. He was formerly CEO of MyACD (today inContact), CEO of ScheduleQ (an on-demand workforce management solution), and CTO of Cumulus (a contact center BPO company.) Mr. Judkins founded each of these companies and all were successful and highly profitable operations.
Mr. Judkins is a graduate of the University of Utah in Computer Science and Business.